This post aims to make sense of Affiliate Marketing and here we list the 50 do's and don'ts of  Successful Affiliate Marketers.

1. GETTING THE RIGHT NICHE FOR YOU
Pick a topic you actually love not loathe. 
Ask yourself, could you write about this for a year?
Conversely, if not then think about choosing the right niche for yourself.
Feel like you're dragging your feet?.. then it may mean indicate your in the wrong niche for you personally.
Don't hesitate to rethink your chosen niche.
To write content for a website for a year needs motivation and focus to start with picking a niche you love not hate.
2. DO ELIMINATE DISTRACTIONS WHILE YOUR WORKING
Aim to work undisturbed. Perhaps you could pick a time when everyone is asleep getting up an hour early b4 everyone else every day.
Switch off your phone; your email; barking family pets; the kids family members partners hiring a babysitter anything to turn off all distractions.
Think about switching your devices to airplane mode. In this way, it may allow you to switch on just for that hour you need in concentrate mode to write new content for your site/s.
3. DO REMEMBER TO MAKE KEEP NOTES

Human beings undoubtedly forget so often they don't fully assimilate and ultimately remember the information. 
If you can make notes when u study aspects of affiliate marketing it could help to better understand and largely internalize all that information.
That way it's hard to forget.
Especially if you are reviewing your notes every now and then!

4. DO GET YOURSELF AN INSPIRING PLACE IN WHICH TO WORK
Live for inspiration!
get yourself a big modern desk or half-decent used desk from used furniture ads
a nice comfortable gas lift office chair with deep cushioning
 an easy to use wireless keyboard and mouse instead of leaning over squinting trying to type on a tiny laptop keyboard that feels like your cooking chicken on a grill because of all the heat coming from your laptop!
Cluttered desk Cluttered Mind.
        Clearing your desk of clutter. Giving your room office a big spring clean eg.                   giving it a good vacuum a good dusting removing fingerprints from your laptop           your monitor and wiping down your equipment with a lightly damp sponge to               remove dust. 
Dumping garbage from your study room/office. 
Opening the windows to let stale air circulate in the room and freshen the air.
Dump that old 10yr old wardrobe of clothes and investing in brand new clothes and bedding just to give you that little bit of inspiration and newfound energy to spend the countless hours days weeks months writing new content for your site.  Your now dressed for success, not failure. Looking good and success goes hand in hand!
5. DO KEEP SEVERAL BACKUPS OF YOUR WEBSITE
Your host might have a backup of your website. 
But what if they get some malware infection on their server computers then all those days weeks months years of typing up that content in your website/s could be suddenly lost. 
This has serious consequences for your business.
Aim to make up 2nd backup of your website. You can make that backup on some websites For less than $2 a day you can use a 3rd party service such as CodeGuard and it's peace of mind you won't lose your work.
6. DO BUY YOURSELF A SPARE BACKUP LAPTOP
There is nothing more unpleasant than equipment failure.
Equipment failure won't just impact your motivation to keep going with your business but can interrupt your whole business.
Unless you have a spare thousand dollars to buy yourself another laptop, it makes sense to buy a 2nd laptop just in case you or a friend trips over and spills hot coffee all over your laptop.
Laptops, keyboards, HDMI TVs, monitors, hard drives, mouse do fail. They also may get infected with malware, stolen, or worse refuse to hold a charge.
A sudden spill of drinking water over your brand new laptop could mean a huge interruption to your business. Floods earthquakes fire theft all could make u lose all your equipment suddenly. 
Aim to keep a secondary device of your computer equipment.
A 2nd Laptop a 2nd HDMI tv a 2nd wireless keyboard/mouse hard drive. Again it's peace of mind. An insurance policy that includes home and contents insurance and equipment failure helps too.
Equipment failure won't just impact your motivation to keep going with your business but interrupt revenue from your website. 
7. DO LEARN HOW TO BASE ALL YOUR CONTENT ON KEYWORDS
This is what u can focus on first. Learn what keywords are for. Whatever tool or program to use to get keywords whether it is tools like Jaxxy or Uber Suggest, SEM Rush, Ahrefs, Google Keyword Planner, Long Tail Pro, or Serpstat.
You can have all your keywords ready for your titles subheadings paragraphs before u even start to write your content. That way you can type up a new post quickly.
Also, don't just write without using keywords otherwise Google can't find you.
8. DO A COURSE ON AFFILIATE MARKETING 
There are a number of good affiliate courses that you can take. Research on what is the best course to learn Affiliate Marketing.
Whether it's Wealthy Affiliate Udemy or others aim to complete a course so that you will later know exactly what you're doing and what to expect.
This is especially so when first starting out. You want to light up your motivation and path to success!
9. DO LEARN TO PACE YOURSELF WHEN WORKING AT HOME
Set yourself a 15min writing goal where all you do is write new content. You could use a stopwatch or a countdown timer on your phone. With practice, you may find that you end up getting a hell of a lot more done!
10. DO STAY HYDRATED
Drinking water undoubtedly helps you focus. Look after yourself, don't neglect your body and your fatigue. If you tire stop to take a break to allow yourself a rest period and get up and stretch aching muscles, neck, and walk around. 
Reduce your own stress and boost your energies and inspiration to keep working another new day.
11. DO PRIORITIZE PUBLISHING NEW CONTENT 
You should aim to publish new content on your site at least 8 posts a month.
Remember, up to 90% of your business is publishing new content the other times your not publishing new content on your site should only be a small amount of your time.
12. DO REMEMBER THAT HAVING TOO MANY  PLUGINS CAN SLOW YOUR WEBSITE DOWN

Too many plugins make loading and opening your website pages a slowed-down process.
The last thing you want for your visitors is to click out of your website because it was just way too slow to load. You could lose traffic as visitors who are left with a bad website experience and who may give up trying to open your website altogether. 
13. DONT TRY TO BE AN AFFILIATE TOO SOON

An affiliate manager's job is to approve and decline new affiliates in their company's affiliate program.
If your website is new wait a couple of months until you have established your website and it's getting traffic to your site.
Then worry about joining the many affiliate programs as you may need to rack up your experience first and establish traffic enough first.
There's nothing worse than getting an email saying you have been rejected. It plays with your head as a setback and your motivation levels for your business.
Don't apply too soon.
14. DO CREATE AN EMAIL THAT IS SPECIFIC TO YOUR WEBSITE

You can make a specific website only email using Gmail and the wealthy affiliate platform. A lot of affiliate program managers do look at your email and if it has something to do with your website it is looked upon more favorably.
15. DO LEARN HOW TO MAKE STRONG PASSWORD COMBINATIONS AND TWO FACTOR AUTHENTICATION 
People can hack your email and social media logins and your website if you have a weak password.
Two-factor authentication is also effective. Look on the page for that option and be sure to select it.
It uses your phone to send a text with a randomly generated number that you need to input in order to gain access to the platform you are wishing to access eg. your emails, your WordPress back office, your social media. 
Try to incorporate numbers, special characters, capital, and lowercase letters.
Google Chrome has a handy "suggest Strong password" by right-clicking when your cursor is within the window of select your new password.
There are several apps that you can use on your phone that store and generate strong password combinations. Job done!
16. DON'T RELY ON ONLY ONE AFFILIATE PROGRAM 
Try to maximize your affiliate commissions by researching the internet for different affiliate programs. 
Some better commissions can be had just by searching in search engines for affiliate programs that can pay you much more than just a few dollars.

17. DO READ REVIEWS ON PRODUCTS BEFORE YOU PROMOTE THEM
Unfortunately, not all products and services represent good value.
Get rich schemes that make dubious outlandish claims promoting these links could reflect badly on your own website. Be selective about whose product you will promote and whose ads you choose to feature on your website.
If you don't think they would sell then it's best to be selective.
Researching or even buying the products themselves first beforehand helps your own insight and confidence in promoting products you just don't know in the first place.  
18. DON'T OVERDO YOUR PROMOTIONS
Google will punish you if your site is deemed too promotional in nature. People want an answer they don't always want to be bombarded with ads.
Remember you are here to help not sell. It is unwise to litter your website posts with too many links.
19. DON'T PROMOTE PRODUCTS NOT RELATED TO YOUR NICHE
This one can hurt your rankings your traffic and your revenue. Try to only promote products and services that identify with your website niche.
An affiliate manager often will check to see if your website niche is relevant to their products. Getter a "sorry your application was denied" feels like a sinking feeling interfering with your motivation in your business. 
First, determine if the product is actually relevant to your website.
20. DO AVOID PEOPLE WHO SAY THEY CAN GET YOU TRAFFIC
There is nothing better for your website than legitimate free organic traffic and nothing worse to your pocket than people who try to tell you how to get traffic to your website if you only pay them thousands of dollars first.
Run to the hills from these charlatans.
21. DO LEARN HOW TO AVOID AN SEO NIGHTMARE 
Newly created posts are commonly known as orphan content. Like real orphans, these newly-created posts need to be linked to good parent posts on your website.
Newly created posts that don't have internal links to more important parts of your website are like lost orphans.
They can't find Google and Google can't find them. They cant find traffic and an audience in the world so they can't attract enough revenue to your website, so it's vital to optimize your newly created posts for SERPS( search engine result pages). 
Always have internal and external links within your content words. You can do this manually by linking one by one within WordPress posts within your website or use SEO plugins that help create internal links as you write.
This helps Google find you. When you don't have internal links within your posts they end up feeling a little isolated.
It's sad for your SEO sad for your rankings and it's sad for your traffic. Nobody will find them. Link them to the main parent posts of your website.
22. DO INSTALL GRAMMARLY 
Grammarly is man and woman's best friend. It will help you correct spelling errors typos commas spaces and correct grammatical errors.
It will underline all your errors in green and all u do is just click and select the given correction and bingo all your errors are fixed.
If you use Chrome browser it is a much easier way to live as a super handy chrome extension within your browser add ons.
23. DO PLAN YOUR POSTS IN A PYRAMID
Align your posts and internal link them with your home page at the top with important pillar categories in the middle of the pyramid and shorter response posts at the bottom.
This organization helps your website go from just a mess of random pages to your audience and search engines finding your content much more easily.
24. DO WRITE OUT ALL YOUR RESEARCHED KEYWORDS TITLES AND SUBHEADINGS FIRST
In this way to work more effectively with practice, you can quickly write up posts within one hour because all your topic headings subheadings, and keywords are already written down. 
25. DO REMEMBER THAT YOUR BIGGEST CONSUMER SPENDERS ARE IN USA 
Your main audience is the USA.
Learn how to research what the trends are there. Pay a visit to the country. Research what their likes dislikes are.
Most of your business most of your visitors will come from this country. So researching trends and getting to know the USA market there is just wise.
26. DO REMEMBER THAT EVERYTHING ONLINE IS SUBJECT TO COPYRIGHT LAW
Be aware of copying and pasting someone else's images and or content. Never use images from big guns like Amazon otherwise you could face a lawsuit that could ruin your whole business.
27. DO REMEMBER SOCIAL MEDIA ENGAGEMENT SOMETIMES CAN BE LIKENED TO A MOUSE TREADMILL
The mouse may think he is getting somewhere in life but actually, no progress was made.
Sometimes engaging in social media groups and forums may not always get you a lot of traffic like a website like writing and publishing original quality new posts can.
28. DO REMEMBER THAT PUBLISHING ORIGINAL CONTENT REPRESENTS THE LIONSHARE OF YOUR BUSINESS 
Focus on publishing new content on your site to get organic traffic is a sure-fire way to success. Content is king!

29. DO REMEMBER THAT EMAIL MARKETING STILL WORKS
Many successful businesses and affiliate marketers swear by their autoresponder email marketing program that helps them as well as Super Affiliates get a hell of a lot of traffic.
30. DO REMEMBER THAT BUSINESS 101 REQUIRES YOU TO INVEST MONEY TO MAKE MONEY
Invest in your own business to make money in the long run.
Got a template-only website that has its theme at the bottom of every page of your website? Fix the problem.
If your getting good revenue from your site why not invest in a quality web design company that knows Java code and has the experience to build you a quality website that will add impact to your whole business along with an increase in traffic and revenue.
31. DO STUDY OTHER WEBSITES AS MUCH AS YOU CAN.  
Ask yourself why are they ranked on page one on Google.
Directly subscribe to their email list to examine their email marketing campaigns and to monitor their autoresponder software/automated emails.
Do a little forensics on them. Take notes on them and note their ad placement. What keywords are they using?
Note their layout and fonts. Is there a visual impact on their website? Note their professionality.
Can you spot their highlighted internal links? What methods are they using for backlinks SEM RUSH can research this.
Don't ever copy or paste them but do make notes on what methods they are using to increase your own insight and ideas on just what comprises a professional rank one page one website on Google and other search engines.
32.  DO FOCUS ON BRANDING YOUR WEBSITE
Google loves brands. Put that branded touch throughout your website. Do look at changing your online presence into, a company name instead of just a one-man show. Also, look at investing in a website logo for your website.
Do invest in a professional web designer who knows Javascript well enough to design you a website that has a totally professional look.
Conversely, you could look at launching a product a free ebook to your subscribers even a free podcast.
In time, starting a youtube channel that all promote your business and your website.
Another aspect is taking a look at investing in merchandise that promotes your brand. This could include T-shirts, coffee cups with your branded logo, fridge magnets, or even a clothing line. 
33. DON'T RELY ON ONE WEBSITE ONLY
The more practice you get at creating new websites the better you will become at it.
Aim to make several websites. Your 10th website is often going to perform much better than your very first one because you will have gained the experience to know just what you're doing.
Experience is everything!
34. DON'T CUT AND PASTE AFFILIATE LINKS TO YOUR WEBSITE WITHIN SOCIAL MEDIA GROUPS.
Bad move.
You'll get banned from that group and  Google will mark your website and lower your rankings and you'll end up losing your traffic.
35. DO ASK OTHER PEOPLE TO REVIEW YOUR WEBSITE 
There are super affiliates people who regularly make six-figure incomes online who have the experience and knowledge and mindset to succeed so they know what constitutes a good website.
If they offer mentoring, grab the opportunity to invest in your own business to get them to look and give feedback tips coaching reworkings of your website.
You can also join affiliate marketing courses that have members-only online forums where more experienced affiliates can review critique your website.
They can examine its layout the plugins the page speed and many other crucial factors that all help your website to rank.
36. DO LEARN HOW TO BUILD A TEAM
Don't try to go it alone.
Build a team. Hire writers for your content for some of your websites and have SEO experts.
Look for mentors by being a member of several affiliate courses that hold online forums.  Take the oppurtunity to network with other more experienced affiliates!
Join affiliate marketing courses that have online communities specific to members only. The success of your website and business involves partnering with an army of people power.
No large business or army has just 1 person only.
37. DO USE BACKLINKS TO YOUR WEBSITE
Learn how to increase traffic on your website and how backlinks can skyrocket your traffic and revenue from your website.
Backlinks are links to your website from media outlets journalists magazine editors large internet domains that talk about your business and your product launches.
If your already a super affiliate ( someone that is already earning a six-figure income online) you should utilize media conglomerates and popular internet domains that can review and tell their audience about your business and products and or services.
See to it if you can guest post on their website and be sure to ask them to point back to your website this is known as a high-quality backlink.
Basically, your website traffic and revenue from it can all of a sudden… break the sound barrier in the form of traffic in huge numbers and more and more people buying your product from your website can come flooding in.
38. DO TRACK YOUR MOST POPULAR CONTENT 
Learn how to use Google Analytics.
This free resource will give u a lot of insight as to what constitutes a good post on your website.
Factors such as age gender location of your audiences the location of most of your audience bounce rates ( how long people are using and reading thru your website) all pull together to give you good insights into the effectiveness of your website business online.
39. DO REMEMBER TO DELETE ZOMBIE PAGES OFF YOUR WEBSITE
Google Analytics will tell you which pages are underperforming and these are known as zombie pages.
Do what most people do to zombies, they eradicate them. Zombie pages that are not generating traffic need to be deleted from your website because they can largely undermine your whole website and affect its ranking within Google.
40. DO AIM TO WRITE AND PUBLISH WITHIN 1 HOUR 
With the previous day set aside for planning the topics of your posts headings subheading keywords keyword titles with practice, you should be able to write response posts within one hour.
This skill will come to you in time with practice.
41. DO AVOID CONNECTING YOUR LAPTOP TO PUBLIC WIFI NETWORKS 
Unscrupulous hackers can sometimes access or infect your computer with malware or phishing/tracking or worse break your website.
Be aware of the security issues with joining public wifi networks you just don't know about.
42. DO USE A CLEANER AT THE END OF THE DAY TO CLEAR OUT OLD FILES THAT COULD SLOW DOWN YOUR DEVICE
Old files, cookies, temporary internet files, recycle bin files, obsolete files, active x files are often collected and tracked by marketing companies.
For thorough cleaning use a program like CC Cleaner which can wipe cookies browser history at the touch of a button.
By doing this, you will have a faster loading device/computer.
43. DO USE A MALWARE KEYLOGGER TRACKING COOKIE REGISTRY CHANGE REMOVAL PROGRAM 
Malware, unverified registry changes, tracking cookies, keyloggers, and worms all slow your computer down. 
Use a program that will remove and delete these files. I have personally used Spybot Search and Destroy for nearly 20years and been delighted with this free product.
44. DO REMEMBER THAT HAVING TOO MANY PLUGINS CAN SLOW YOUR WEBSITE DOWN
SEO plugins, conflicts with plugins, outdated plugins, inactive plugins all add up to reduce the loading speed of web pages this can get frustrating for your audience.
Aim to limit the number of installed plugins that you need in order to keep to respectable webpage loading times.
45. DO CHANGE THE DEFAULT PASSWORD ON YOUR MODEM
Most modems have a default user name and only a basic password "admin" making it easy for someone to break into your internet connection and use it to download large files and you'll get the bill.
Use a password manager or one on your phone that generates passwords or chrome can quickly suggest a strong password to you by a right-click and if your typing in a password window you will see the words suggested password this tool is so handy.
46. DO REMEMBER IF YOU SYNC YOUR FILES THEY STILL APPEAR ON ALL YOUR DEVICES 
If you synch your files in chrome and other browsers, even if you delete your browser history cookies in your laptop the history and cookies are still in your phone if you use chrome sync there too. 
Be sure to delete browser history cookies in all your devices otherwise you may find that your device is somewhat slower to connect to the internet which can be frustrating.
This will keep your website within the US Federal Trade Commission guidelines and you'll avoid a crippling fine.
48. DO SEEK TO ENGAGE YOUR AUDIENCE
Engagement with your audience can boost your traffic rankings and revenue.
Aim to encourage your audience at the end of your posts to leave comments on your website. You can later review their comment to check if it is appropriate to include it in the comments section.
Be quick to delete comments that are obvious spam redirects that can undermine your website.
49. DO SAVE YOUR WORK WITHIN WORDPRESS 
If you are using WordPress always try to save your work every few lines within WordPress or the back end of your website.
For added security save your work as a text document on your computer. Nothing worse than typing thousands of words and losing your work for good.
50. DO REMEMBER  TO BE PATIENT WITH YOURSELF IN REGARD TO YOUR WEBSITE
The progress of your website largely is a waiting game.
Your aim is to build authority within Search Engines and this could take up to a year before your site has enough visitors and is bringing in good revenue. Don't give up. Remain positive.


SUMMARY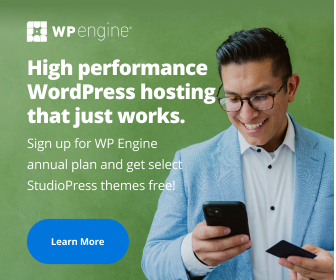 The world of affiliate marketing is a battle. Putting in the hours the commitment the discipline the dedication is just part of the battle.
You can set up your Paypal Account to send you a text message immediately telling you your monetization methods are working and you are receiving affiliate revenue.
It is worth mentioning that if your website has only a few posts then that is often the reason for a mixed result.
Building a website takes time and writing is tough going. This is why we sometimes hire content writers.
At the end of the day, helping others gain better insight is personally rewarding.
It is hoped that this post has helped make sense of affiliate marketing.
Good luck with your website and your business!

Did you find aspects of this post interesting?
If so, feel free to leave a comment, and thank you for taking the time to read this information.