Website backlinks are links from one website to another. Do you want your website to be an internet sensation?
Then, read on !

This is where your website gets mentioned in
other large websites
magazine articles
news stories
newspapers
Suddenly a lot more people can now easily find you and refer back to your website for more information.
Backlinks can make your website an internet sensation and skyrocket its performance due to the ability of large companies/websites to reach a significantly larger audience.
Your website can then really take off if you also have your own info product prepared. This can include things like
an introductory course
a full course
an ebook
a webinar
exclusive merchandise
book
digital products
and you could suddenly get a lot of people suddenly buying from you.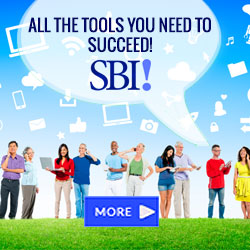 Backlinks are therefore useful and somewhat treasured because its one of the secrets to a high-volume traffic website.
And high-volume traffic undoubtedly leads to more revenue.

The benefits of backlinks are indeed numerous.
You could go from having 20 people visiting your website to suddenly 40,000 visitors a month.

So if you're looking to supercharge your website traffic then look at getting backlinks and remember why they're important.

WHAT BACKLINKS CAN DO FOR YOUR WEBSITE
Backlinks can make your traffic and visitors per month skyrocket

They can boost your revenue dramatically

Help boost trust with your brand
Enable you to have a stream of repeat customers
WHAT SOURCES CAN GIVE ME BACKLINKS
One of the best ways is in the form of a very light suggestive email to large websites, print media, and emails to the editors of large media outlets.
Once you can demonstrate a proven record of success and authority within your niche you can pitch to large websites within your niche.
You can offer to write a featured quality highly informative article as a guest post on their platforms.

Backlinks are an advanced SEO technique usually only reserved for super affiliates and experienced website owners that have a proven track record of success.
A large company with a significant online presence isn't going to promote another website owner that has no previous proven track record.

Basically, if you already have built a significant online presence and following and you may want to start promoting.
Promote your website and brand to large companies your own company's limited-time product offer or latest hot insider tip.
This is where journalists and editors from large media conglomerates of newspapers popular magazines television news come in.
The process of contacting them is known as pitching.

WHAT IS HARO
Haro stands for Helping A Reporter Out.

It basically is a journalistic business resource whereby journalists use it as a tool to help them find new stories for their publications and or articles.
On HARO a journalist may list what areas they specialize in.
The list can include what topics they would like to base an article on and if your website niche matches what they are looking for it can be a win-win for your business.

The journalist might invite you to write an article as a featured guest or agree to be interviewed for their well-known magazine, newspaper, TV show, or news story.
This could be a game-changer for your website your business your product and your revenue.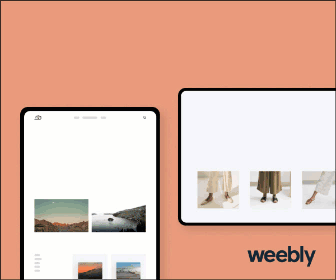 USING BACKLINK RESEARCH TOOLS
A common way to learn about backlinks is to analyze your competitor URLs.
It is thus advantageous, to know why a certain company has a high volume of traffic and is building authority within the search engines.
Tools such as SemRush and Ahrefs help affiliate marketers and website owners do just that.

They help research the data such as
using a web crawler to examine competitor URLs

monitoring the sources of competitors backlinks

who are their referrals?

researching their location

view estimates of competitor URLs and their monthly traffic

history of a competitor's older backlinks and their sources

researching a competitors SEO data

BACKLINKS AREN'T ALL THE SAME
Some backlinks are termed high quality and low quality.
High-quality backlinks from reputable websites can help your website tremendously.
Low-quality backlinks can harm your website.
These low-quality backlinks can include
A backlink coming from a website that has a niche not related to your website's niche.
Backlinks that are coming from a foreign country that is different from your target audiences country
Backlinks coming from a URL with.xyz . URL's with.xyz have a bad reputation for being a spam website
Backlinks coming from a website that has inappropriate controversial content such as adult pornography sites or hate speech groups or websites that promote controversial conspiracy groups
WHAT IS THE GOOGLE DISAVOW TOOL
This tool tells Google not to allow a certain backlink to point back to your website.

Google usually does a good job with its inbuilt research capabilities to determine whether a backlink is a high or low-quality one.
However, it is wise to use backlink research tools to check for low-quality backlinks and to quickly identify them.
This tool enables you to notify Google not to have that low-quality backlink point back to your website.

Google itself advises using the Google Disavow tool with caution.

USING FREE BACKLINK RESEARCH TOOLS
Fortunately, there are some good free backlink research tools, however, they have limits placed on their features.
The list includes a few popular mentions.

https://neilpatel.com/back links/

https://ahrefs.com/backlink-checker
https://www.semrush.com/analytics/back links/

There are some paid versions too from these quality companies.
It largely depends on the size of your business and your marketing budget to be able to pay for access to premium backlink research tools.
You can then use paid tools for your SEO marketing strategies.

CONCLUSION
High-quality Backlinks are likened to panning for gold.
You can potentially strike gold and your website and your business will never be the same again!

With the building of your authority within Google over a number of years and the continued success within your website's niche.
Success then can be built upon and then used as a good bargaining/pitching tool to large media and large websites that may give you many high-quality backlinks that your website and business have been searching for.

If you enjoyed this post and found it informative, feel free to leave a comment!