An email list is a force of nature for many businesses. Why? 
The very nature of email marketing strives to collect a large list of subscribers commonly known as an email list.
Many super affiliate marketers  (people who run six-figure income businesses online) have a very large email list of subscribers.
It's an integral part of their business success!
More visitors means more rankings and more traffic means more revenue. 
With email marketing, you now have yourself a large and more importantly "interested" group of subscribers.
These people now represent to whom you can send your marketing emails.
Your email marketing campaigns can include limited-time offers on an ongoing weekly basis.
At the same time help to solve their problems and offer solutions to them.
What's Involved?
When somebody purchases a product and clicks links on one of your website pages, they could essentially be lost forever.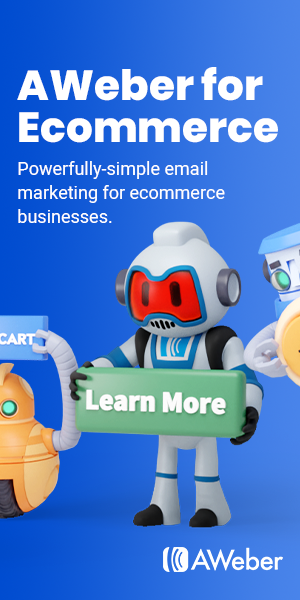 Email marketing aims to circumvent and solve this problem and keeps them as valued subscribers.
Once your readers subscribe to your email list they become added to your subscribers.
The process has largely begun.
Namely, subscribers have begun to trust you, this makes the whole task of marketing that much easier for you.
It is always difficult to try to sell to a stranger who isn't on your email list. 
If they aren't one of your subscribers it would be a harder to let them know about products that might help them.
The exciting part of it all is it enables you to promote to them by way of a recurring email.
This could then boost your sales again and again!
Email marketing can increase your sales and this method is often employed by many businesses that have an online presence. 
MANY PEOPLE OFTEN READ THEIR EMAILS DAILY
You may be concerned that emailing people on your email list too much is just going to be ignored.
Studies have shown that people do indeed check their emails.
Subscribers are much more interested in your content, products, and or services.
They are also much more likely to read marketing emails from you.
You need to be wise not to overdo it though,  in sending too many marketing emails.
That way you do not annoy your valued subscribers.
The fact is that many busy people online do actually check their emails on a regular basis.
Once they see your email they often will be interested to take the time to read it.
The nature of your email marketing should also change periodically.
This is especially so, in regard to long-term subscribers or new subscribers.
In addition to the timing of your own emails. 
Too many repetitive emails that don't change in nature and form can drive away some of your best subscribers.
So, you need to be mindful.
Your best to mix things up from time to time and keep them fresh.
Keeping your emails newly updated and fresh will make your emails exciting and interesting.
What is an Autoresponder?
Email marketing uses auto-responders which are programs written specifically to automate your email marketing campaigns.
This makes the task of having to single-handedly send thousands of emails one by one to people in your email list a much quicker, easier, and automated process. 
This is ultimately one of the tactics of a good successful super affiliate marketer/earner.
Successful affiliate marketers focus on methods to automate several aspects of their business to save time and make even more revenue. 
An autoresponder enables affiliate marketers to select a variety of options such as
Weekly emails
Landing Pages
Newsletters
Black Friday deals
Valentine's Day deals
Marketing campaigns can then be sent to people in your email list all with a few clicks from your autoresponder. 
Marketing emails undoubtedly help build trust and loyalty to both your website and its brand.
It improves your relationship with your visitors and above all boosts both traffic to your revenue for your website.
YOU CAN'T ALWAYS GET WHAT YOU WANT 
In general, people don't like to just give out their email addresses and they especially don't like spam.
They certainly don't enjoy a flood of emails. 
Good successful affiliate marketers will sometimes often offer a welcome gift to new subscribers.
This could be something of value and interest to them before demanding their email address.
This could be a free offer to their audiences like a free ebook, hot tips,  newsletter, or a free introductory course. 
Once again, you're trying to build trust with your visitors.
So when you send them that regular email, they then know and trust you enough to take the time to open it and read it.
Sending unsolicited emails to people will likely be ignored, and at worst marked as spam which could reflect badly for you.
Introduction to AWeber
Aweber uses an autoresponder program that aims to market to your visitors and retain them.
The program enables you to use prewritten emails landing pages and custom emails once a new subscriber clicks on your content.
If you are using WordPress as your website, Aweber incorporates technology that is compatible with WordPress websites.
For a fascinating introduction to the world of email marketing and autoresponder software.
You could well take a look at Aweber.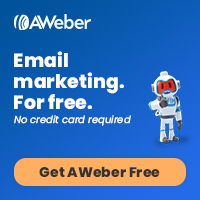 Advantages of Email Marketing
Helps foster relationships with your audience who then begin to trust you.
It creates a bridge between your audience
Makes it easier to sell to many subscribers with who you already have established a good customer relationship.
It can dramatically boost your revenue
Enables you to reach a much larger audience
Allows in-built tracking and stats and behavior of who clicked on what and the number of popular pages that were visited
Enables insights to determine what campaigns actually work and don't work
Helps boost insights about customer behavior
Helps create a better relationship with your visitors as it doesn't employ annoying sales tactics.
Avoids the frowned-upon practice of sending out unsolicited emails.
Allows visitors to unsubscribe at any time 
Cost-effective marketing tool compared to traditional higher cost of arranging to print flyers and advertising brochures 
Helps boost revenue and lowers the costs of running a business online.
CONCLUSION
Email marketing can ultimately encompass an effective marketing strategy.
As your subscribers increase and your email list grows over time this can boost the revenues for your business immeasurably! 
You may have undoubtedly come across marketing emails yourself.
Perhaps from several companies and websites before, that suddenly pop up in your email inbox regularly.
These emails often list different sales promotions, weekly newsletters, free offers, ebooks, one-time special offers, and or promotions that have a countdown on the page. 
This is the sure sign of a business using the power of email marketing to reach its audience.
Have you received such emails before? 
Feel free to leave a comment below.